How to Unlock the Foursquare Baggage Handler Badge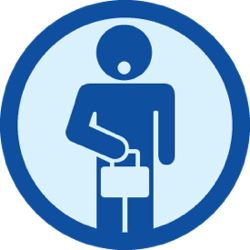 Flying this holiday? You're not alone. While properly packing your bag and making sure all of your gadgets and gizmos are presented correctly to help you make it through airport security a bit faster, there's still a chance you'll be asked to step aside and submit to a pat-down.
Not only can you be touched by TSA on Loopt, but Foursquare has added a jolly good badge to its lineup for the busy travel season — the Baggage Handler. How do you earn it? Find out after the break.
If you've been patted down by a friendly TSA agent, you can check in to any airport and include the words "TSA," "grope," or "Don't touch my junk, bro!" in your shout-out, and you'll be bestowed with the Baggage Handler. The best part is the message you'll receive upon unlock: "Looks like you've had your baggage handled. Happy Holidays and have a safe flight!"
Safe flight, indeed.