How to Use Histogram in Cameras
The Wondrous Histogram: 3 Ways It Can Improve Your Photos
On most digital cameras, there's a handy way to measure the brightness of a photo. Called a histogram, it's a graph usually found within the menu settings and displayed on the LCD screen, and it records the brightness level of each photo.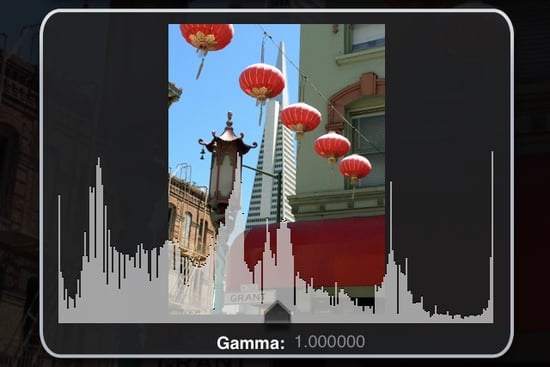 In the picture above, the horizontal axis shows the brightness level, while the vertical axis indicates the number of pixels for each brightness level. Hence, the taller the bar, the more pixels at that brightness level. A graph with equal points throughout is a sign of a balanced, properly exposed photo. If most of the bars on the graph are clumped toward the right, then the photo is too bright or overexposed. Conversely, if most of the graph points are clumped to the left of a histogram, then the photo is too dark.
Regularly checking your camera's histogram to balance the light meter when shooting pictures will lessen the need for later editing. However, histograms do work wonders for changing brightness levels in Photoshop and phone apps. Check out three ways to use histogram below.
On an SLR camera: Check the camera's manual for instructions on how to view the histogram on the camera's LCD display. Viewing the histograms will help determine patterns in exposure. Use a manual setting to adjust the ISO, white balance, and aperture settings until the light meter and histogram are balanced.
On an iPhone: Iris Photo Suite ($2) is a great photo-editing app. Upload a photo, and tap "Adjustments" then "Histogram" to view the photo's histogram. Adjust the brightness levels manually, or use the "Magic Touch" button for an auto-adjustment.
In Photoshop: Photoshop's histogram allows you to view a variety of different histograms, including all colors, luminosity, RGB, or specific colors. Edits done by eye can't always be trusted, so these graphs are handy, especially when altering the photo's white balance or brightness levels.