Hugh Jackman Limits His Email Usage, Wins Favorite Action Star at the 2010 People's Choice Awards
Hugh Jackman Resolves to Turn Off His Email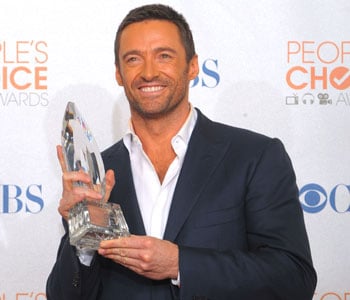 Last night at the People's Choice Awards, my girl Buzz got a prime spot in the press room where she overheard Hugh Jackman chatting about his Favorite Action Star win, and among other things, his tech habits. Hugh is a busy guy between work and family, and this year one of his New Year's resolutions was to switch off his email in order to take back some time during his day:
I have the email function on my BlackBerry turned off so it's only a phone (why I have a BlackBerry, I don't know, but I do). And I limit my time — I said that I'm not going to spend more than one hour a day looking at emails on the computer. And so far I haven't spent more than 10 minutes.
Hugh makes a good point for all of us tech-obsessed types (and those of us who can't help but be in front of a screen for a majority of our day) — that we should all switch off every once in awhile and check out what's going on around us.