Hulu Plus Price Cut
Are You Using Hulu Plus?
Hulu Plus launched over the Summer with the hopes of creating a profitable revenue stream. It was to provide a more thorough catalog of content, including full seasons of your favorite shows (rather than a limited number of the past several episodes).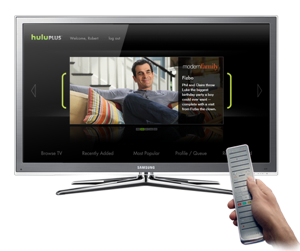 At $10 a month, I was expecting a lot, but apparently I'm not the only one who was a bit underwhelmed.
I got a chance to check out Hulu Plus earlier this Fall, and although it does enable you to watch content on your mobile devices, I'm not sure it's worth the cash, especially with all the other (free) online streaming sites there are today. Now, Hulu is considering lowering the price for Hulu Plus to $5 a month. The price cut is aimed at enticing more subscribers, and it's surely an easier pill to swallow, considering what you get. Are you currently using Hulu Plus? If so, share your experiences below!