Will Hulu Be on the iPad Afterall?
Will Hulu Provide an iPad Work-Around?
One thing that is notably missing from the iPad is Flash support. Some may argue that Flash is on its way out, therefore it's not needed. However, one of the touted benefits of the iPad is its portability, and your ability to watch movies and TV from anywhere . . . as long as you consume the content the way Apple wants you to consume it — through iTunes. Hulu for example (along with a ton of my favorite websites), is Flash-based, so leaving that out of my iPad experience makes me a little less excited to rush out and pick one up on launch day.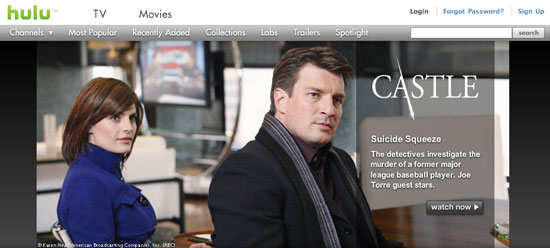 Thankfully, there is a silver lining to this flash-free cloud: Hulu is rumored to be whipping up a work-around to bring the content site to the iPad by March. This could be in the form of an HTML5 web app (the same technology that finally brought Google Voice to the iPhone), and by converting their video files to something that the iPad can read. Fingers crossed that we can all enjoy what Hulu has to offer on our new Apple tablets. What do you think — is Flash (and websites like Hulu) important enough not to buy an iPad?