Human-Like Hugs For Online Conversations
Not a Hugger? There's a Cyber Solution For That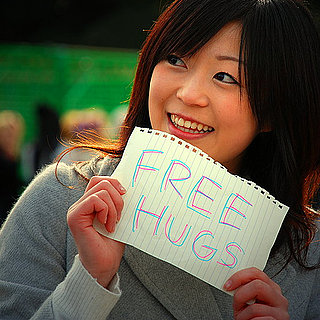 I'm a documented anti-hugger in most situations, though a new creation out of Japan may change my mind. Called iFeel_IM!, the prototype consists of a series of connected straps that its inventors believe will add a human-like touch to online conversations.
The machine attaches to a computer and receives signal though a series of sensors. It's capable of replicating several different types of heartbeats, butterflies in your stomach, and tingling down your spine. This isn't the first machine of its kind, though it may be the most advanced and versatile.
According to the creators, they are "looking to create a deep immersive experience, not just a vibration in your shirt triggered by an SMS." I don't know that — even as an anti-hugger — I'd support this. After all, even hug haters can benefit from a little human touch.