HyperMac Candy Colored Battery Packs for iPhone, iPod, and iPad
HyperMac Battery Packs Keep Your iPods, iPhones Rockin'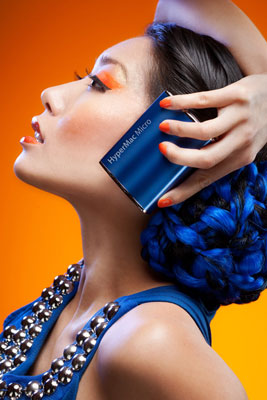 I passed by the HyperMac booth while at Macworld yesterday, and although I have my own pics, these photos are way better than the ones I took from the expo. That's not to say they aren't great looking pieces of machinery in real life, it's just that the contrasting colors in these promo pics are so fab, I just had to show them off. Who knew batteries could look so great?
The ultra-portable HyperMac external battery packs are the perfect size to toss in your bag in case you need some extra juice for your iPod, iPhone, iPad, or any other USB device that may need a charge while you're out and about. Appropriately called Nano, Micro, and Mini, these guys can fully charge an iPhone from up to three to six times via their lithium ion cells and look great doing it too. Prices range from $70 - $120, and you can get your own online now.
To see more photos, just
.