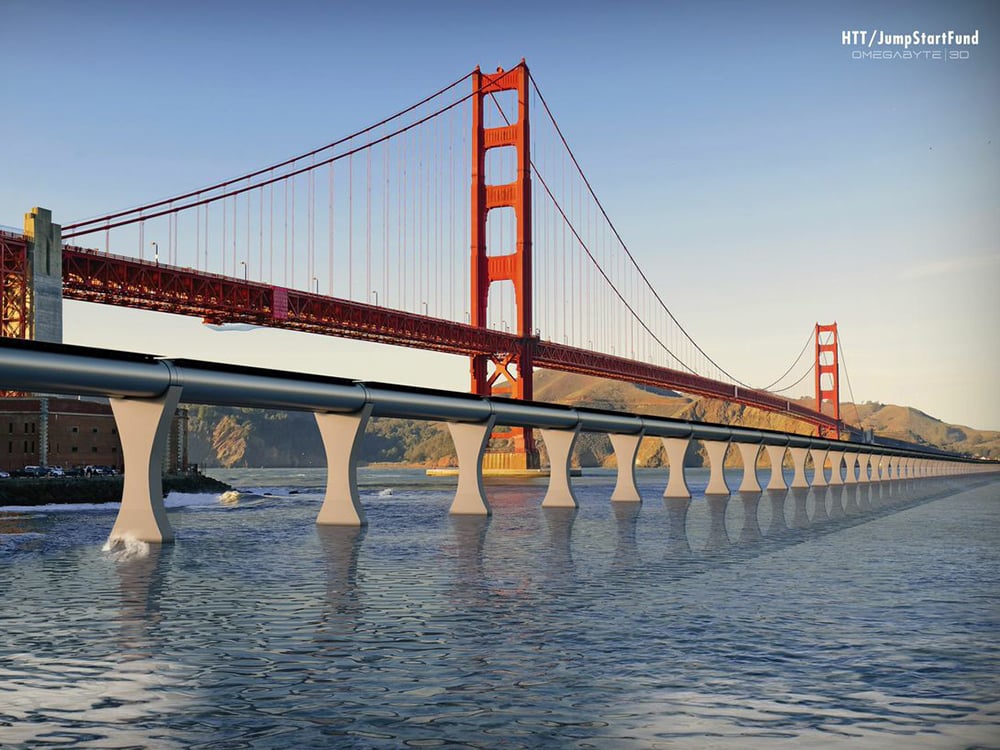 In August 2013, Elon Musk, founder of PayPal, SpaceX, and Tesla Motors, made headlines when he announced his vision for the future of intercity high-speed travel: the Hyperloop. Elon is taking his new transportation tech very seriously and plans to start building a test track "most likely in Texas."
Though Musk said at the time of his Hyperloop announcement he wasn't available to take on the project due to his responsibilities toward SpaceX and Tesla, a new tech incubator company called JumpStartFund wanted to take up the challenge and created a subsidiary called Hyperloop Transportation Technologies, Inc. to further Musk's vision. In December, the group released a 68-page white paper estimating the cost, route, and additional details of what will go into making the Hyperloop a transit reality.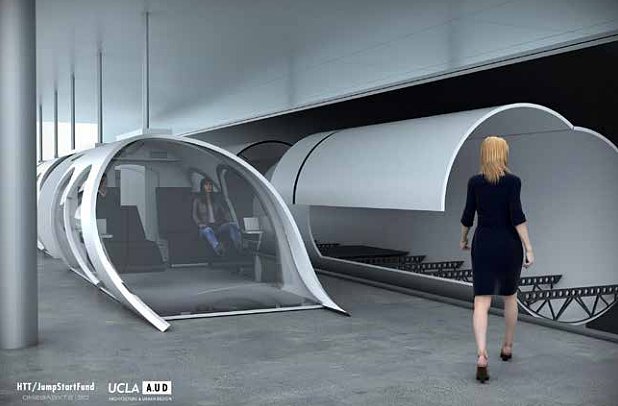 While originally proposed to link San Francisco and LA, the Hyperloop team now envisions it as a travel network reaching all across the country and connecting the nation's biggest cities. The team also believes Musk's original estimates of a Hyperloop commute network stretching 400 miles costing $6 to $10 billion to still be on point.
In Musk's 56-page study uploaded to the Tesla Motors website, the Hyperloop was described as a system of low-pressure steel tubes that transport people in pod capsules, which are supported on cushions of air that use pressurized air and aerodynamic lift. To put it in the most basic terms, Musk compared the system, in theory, to the pneumatic tubes used by banks in drive-throughs before the days of ATMs.
While much still has to be done in propelling this project forward, the developers made these updates public hoping to get feedback from people who would consider taking the Hyperloop. What would the Hyperloop need to entice you to travel on it rather than an airplane?