IFTTT iPhone App
IFTTT For iOS: An App That Puts the Internet to Work
If This Then That aka IFTTT is a powerful website that automates actions between online services — and, starting today, it's available as an app for iOS (free) that features mobile-specific recipes and uses your phone's contacts, reminders, and photos to make on-the-go life a little easier.
IFTTT puts the Internet to work for you. If, for example, you wanted to upload new Instagram photos to Flickr, there's a recipe that will automate that action, so you don't need to worry about it.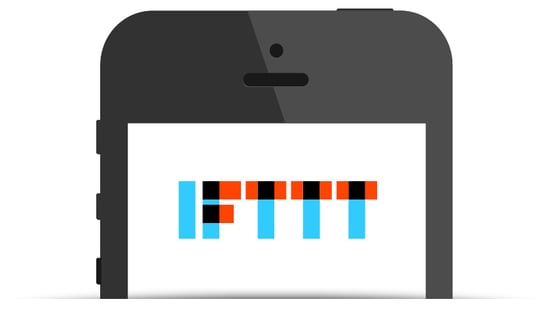 Users can manage, create, and browse recipes, or share them via Twitter, email, or text. Contacts, photos, and reminders are new channels launching alongside the iOS app.
IFTTT doesn't just pair with web services — it also connects with hardware like the Philips Hue light, Belkin WeMo products, and Jawbone UP wristband, which we reviewed last month.
There are so many possibilities with IFTTT. Looking for a recipe for success? We've rounded up the 10 best all-time IFTTT recipes and seven specific to weight loss. Give the app a try, and let us know your strategies for streamlining online life.