IM Chat Apps For iPad
Download of the Day: IMO For iPad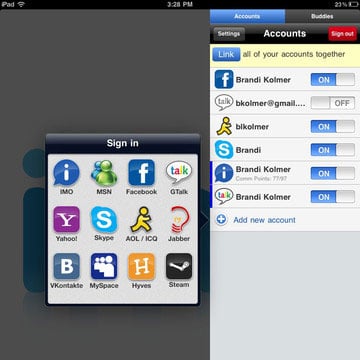 You may not think that your iPad was made for instant messaging, but I beg to differ. Check out IMO. This free app allows you to instant message using your GTalk, Facebook Messenger, Skype, Jabber, MSN, and Yahoo accounts (among others) in a clean and pleasing interface.
You can even send and receive voice memos, video, and photo files, and chat in a group setting. You don't even have to sign up for an IMO account to start using it; just sign in with your preferred IM chat provider and you're good to go.
Are you using instant message on your iPad or tablet? Share your favorite IM apps with us in the comments!