IP Addresses Are Running Out
Uh-Oh, Are We Going to Run Out of IP Addresses?
According to research scientists, the Internet as we know it is changing. As more and more devices are being made to access the Internet — from computers to smartphones — each must be assigned a unique IP address. And within the next 18 months, IP addresses will run out completely. Does this mean Internet apocalypse? Luckily, not quite.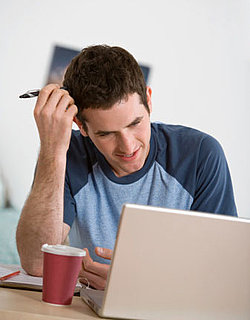 The current IP address formula, which was designed in the 1970s, has around four billion addresses. A replacement system, called IPV6, will increase that number by trillions of addresses, but has not yet been widely adopted — leading experts to believe that a crunch is on the way. Most heavy-hitting tech companies like Google and YouTube are "fully IPV6 enabled," according to experts, but many others have yet to upgrade. And, according to the same experts, if the four billion IP address limit is reached, the Internet will still function, but it will be unable to grow, and entry for new devices will be limited.