Import Videos to Instagram
Import Precaptured Videos to Instagram!
Time to update Instagram for iOS and Android . . . the feature we've been waiting for has arrived at last: uploading preshot videos.
In Instagram 4.1, mobile phoneographers can import already-captured video from Camera Roll or the device's media library. Once you've imported the video footage, trim and crop the media with Instagram's new video editor, then add a filter and cover frame as usual.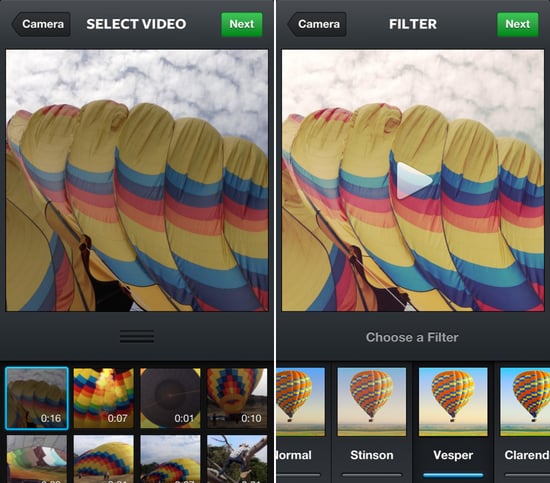 Video is also launching on Android 4.0 Ice Cream Sandwich (the previous Android OS generation). iOS users will get a special update in Instagram 4.1: straightening correction. Move the image's horizon degree by degree until it's perfectly straight by tapping the new straightening button for still images in the far left.