Incase Snap Case For iPhone 4
Order Your Incase Snap Case For iPhone 4 For August Delivery
I've been waiting with my credit card in hand for Incase to launch its line of iPhone 4 cases ever since they were offered up by Apple last week for free. Now, my friends, is the time to place your orders — both the Slider and Snap Cases for iPhone 4 are available to order online now, and selected cases will begin shipping on Aug. 9.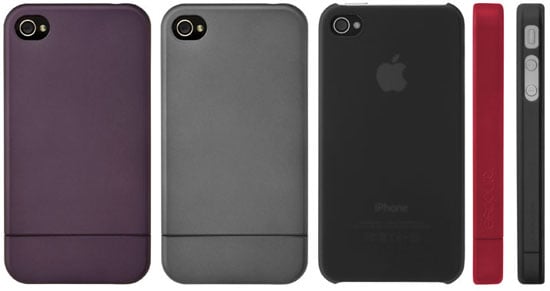 What's so great about these cases, you ask? Well, besides the fact that Incase has always been solid with construction, these cases are especially fitting for your iPhone 4 — sleek, minimal, stylish, and won't add any bulk to your pocket or bag. Plus, Incase has added a few new features that you wouldn't have even thought about — like the "Flash Ring," a cutout around the camera that prevents glare and photo distortion when you snap a pic.
Additionally, both the Snap and Slider cases are available in gloss or soft-touch finishes, a hard protective shell, and a stand for easy photo and video viewing.
To see more pics of the cases, and get the details on price and shipping dates, just read more.
The Incase Black Slider Case is available now for $35, the dark mauve version will ship on Aug. 16, while the gunmetal and raspberry flavors will ship Aug. 23. The Incase Snap Cases will be priced at $35 as well, with the clear Snap Case shipping the week of Aug. 9, and the black Snap Case shipping on Aug. 16.