Incase Snap Case For iPhone 4 Reviews
Incase Snap Case For iPhone 4 Review: A Perfect Fit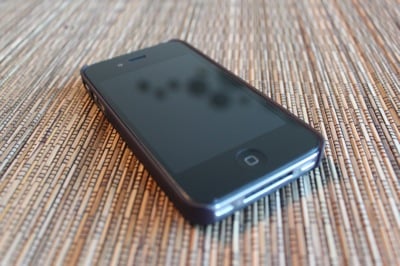 I ordered my free case through Apple on day one of the free case program, and despite reports that it could take until September to receive the free goodies, customers have already started to see their cases arrive in the mail.
Me? Out of all the free cases that were available to order, I snatched up the Incase Snap Case for my iPhone 4 and finally got it in the mail last week.
How's it going so far? Find out during this first look (along with more images) after the break.
The black Incase Snap Case is a perfect fit for the iPhone 4 — it's super slim and fits on the handset like a glove. Although there was only one color choice for the free options, I don't mind the black (well, "Smoke") at all. It's barely noticeable on the sleek iPhone 4, and if you don't want to hide the device's aesthetic, then this is the case for you. My favorite part is the feel — it's satin-like and really helps to keep a grip on the phone without adding bulk. Plus, the case comes with a glare-reducing flash ring on the back and fits flush with the screen, as to not distract from the phone's clean lines.
I'm a big fan of the Incase Snap Case and would gladly fork over the $35 to order the similarly-fitting Slider Case in a different color — I'm crushing on the purple hue right now.