Inexpensive Keyboard Inspired Wall Clocks
Decorate Your Office With a Tech-Oration Key Clock
I know, I'm a sucker for cute, kitschy items, but how adorable are these keyboard-inspired wall clocks? The Home Tech-Oration Clock in Enter and in Control ($20) are an affordable option perfect for decorating your geeky office.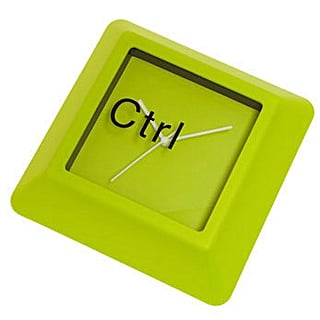 They're key-shaped, and the lime green of the Control clock is one of my favorite colors this Spring.
Speaking of home offices, have you posted a picture of your workspace in the Capture Your Cube group yet? Create a PopSugar account or log in to your account. Then join the Capture Your Cube group and post photos of your workspace. You never know, it could be featured on GeekSugar! Here's a detailed guide to posting questions or posts to groups if you are new to the PopSugar Community.