Instagram API Mashups
7 Awesome Instagram Mashups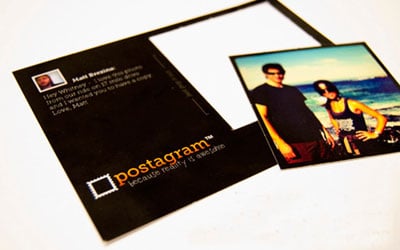 Without a doubt, Instagram is the breakout app of 2011. If you don't already have the artsy iPhone photography app, you're totally missing out on the fun, as well as these great mashups that use Instagram's API to produce some cool third-party apps and sites.
See why Instagram is worth a download, then browse these other ways you can incorporate the photo-sharing goodness into your life below.
Postagram — Send an Instagram postcard right from your phone with this app that lets you send one of your already-saved Instagram pics, or snap a new one. Then, write a message, insert shipping address, and your recipient will get a glossy postcard with removable (pop-out) image. So cool and so cheap — each Postgram costs just $1.
Extragram — A sleek web client for your Instagram feed, you can check out the day's popular photos, your feed, and search for people and tags without ever breaking out your phone.
See the rest after the break.