Instagram May Add Video Sharing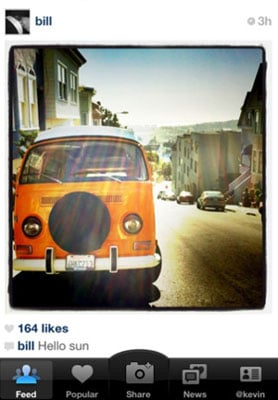 The simplicity of Instagram, the iPhone photo sharing app, is largely what has made me and so many friends enthusiastic fans of the service. Looking at the New York City skyline? Share the moment with the ease of a click of the iPhone camera and a quick swipe of a lens filter; no words required. The quiet vignettes are fast snapshots into the beauty of everyday lives around the world. But how would you feel if those instant moments became streaming videos?
At a recent event, Instagram CEO Kevin Systrom hinted the company may consider video sharing in the future. "Video makes sense to do . . . " Kevin said. "We really want to go after something bigger than filtered photos. Our job and our vision is to allow you to tell the story of your life, and whatever tools that may be for video, we'll end up making them. I'm not sure if that includes filters for video or not, but we'll definitely consider it."
I'm not sure I'd be excited to see the app change so drastically; what's your view?