Instagram Mini Projector
Projecteo: The Tiny Instagram Projector
Showing off photos on a phone can be so cold and, well, electronic. There was a certain charm to a classroom history lecture based on the click-click-click of a turning slide projector tour of ancient Greece. Meet nostalgia digitized with the Projecteo ($26), a tiny Instagram projector funded as a Kickstarter project.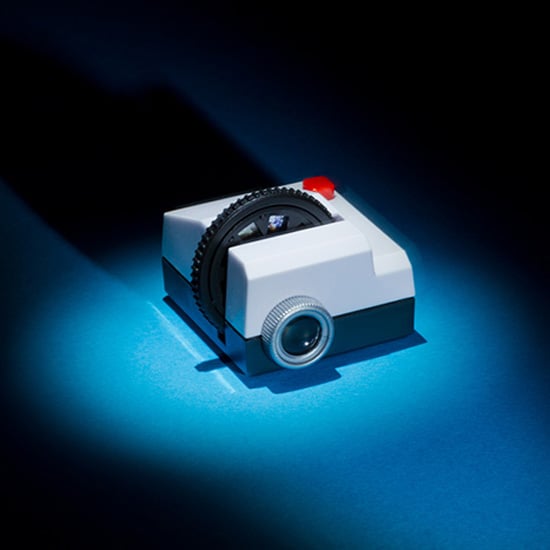 Created by Mint Digital, the creative minds behind Foldable.me and Stickygram, the itty-bitty projector is made up of an LED light and three watch-size batteries to make sharing photos an analog snap. From the Projecteo website, users pick nine Instagram images to develop onto a piece of 35mm film, which is then cut into a perfect circle to fit inside the projector's corresponding mini reel, each of which is $9.
Like a classic slide projector, images are focused with a slight turn of the lens barrel, and the product's tiny size has no bearing on the quality of the projected photo since no digital worries like pixels are involved.
Watch the story behind Projecteo after the break.