Instagram Printer
Instagram + Polaroid = Photography Match Made in Heaven?
A year ago, the Instagram Socialmatic Camera was just a concept, but Socialmatic recently announced that the Android-based instant camera is going to become a reality.
Polaroid granted Socialmatic the rights to produce the camera, which reimagines the Instagram icon into a digital instant film camera with Internet connectivity for sharing pictures on social networking sites, and it's set for an early 2014 release.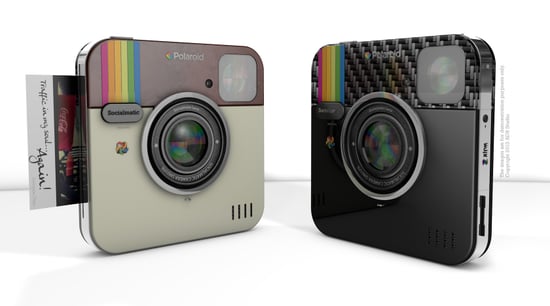 It's not hard to get Instagram photos printed (we've found many sites that will make your social snaps into lasting works of art), but it is difficult to get those prints right away, which is why the Socialmatic Camera is such an interesting concept.
So far, we know that Socialmatic has the following:
3G data and WiFi connectivity
16GB internal mass storage
Touchscreen
Optical zoom and LED flash
Four-color ink tanks
The film itself has a sticky adhesive backing and a QR code printed on the back. Smartphone or other Socialmatic users can scan the QR code and track the photo's whereabouts.
Polaroid already has a similar digital instant film camera, the Polaroid Z2300 ($160), but it certainly does not have an Android-based touchscreen. The Samsung Galaxy Camera ($500), on the other hand, runs on an Android mobile OS but doesn't have instant printing.
So, we want to know: is Socialmatic's WiFi- and data-enabled instant film camera a match made in modern photography heaven? Or is it just another gadget gimmick?