Instagram Viewing Websites
5 Websites to View Instagram on Your Desktop
The latest buzzed-about technology mash-up? Pingram, a cross between Pinterest and Instagram. With Pingram, users can share their Instagram photos on a site that looks very similar to Pinterest. This isn't the first of its kind, though — there are several sites dedicated to Instagram feeds. Curious? Take a closer look at Pingram, plus four other sites that allow you to view Instagram photos without using the app.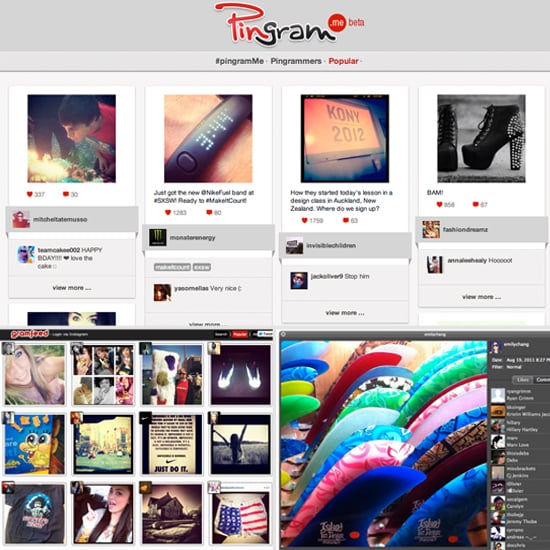 Pingram — The Instagram-Pinterest mash-up allows you to like, comment, and repin photos from different users, plus add your own pictures with the hashtag #pingramMe.
Visual Grub — It's your Instagram friend feed, right on your Mac. Open this scrolling window alongside your chat application to read and interact with your photo feed all day.
See more ways to view Instagram after the break.
Webstagram — This simple, user-friendly site lets you view, comment, and favorite photos. You can also share them on Twitter or pin them to Pinterest.
Extragram — With this sleek site, you can view both your own Instagram feed plus popular photos from other users in either a grid or filmstrip layout.
GramFeed — On a visually appealing gridlike layout, you can see your personalized feed with small profile pictures beside each photo. There's also an option to download each photo to your computer.
Do you have a favorite Instagram sharing site? Let us know in the comments below!