Interactive iBooks Author App Details
Create Your Own Interactive Books With Apple's New iBooks Author App
Want to write and build your own interactive book? Apple just made it a lot easier with the iBooks Author app for your Mac. iBooks Author feels like a mashup of Pages and Keynote, allowing you to choose templates, interactive elements, and drop-down controls for configuring the details and layout of each interactive page. Made with educators in mind, iBooks Author makes it super easy for teachers to create interactive elements for study materials, including galleries, videos, review notes, diagrams, 3D models, and HTML. Interactive elements are added to the page by dragging and dropping images and even Word documents into various templates. Then, you can publish your interactive books to the iBookstore for students or readers to download straight to their iPads.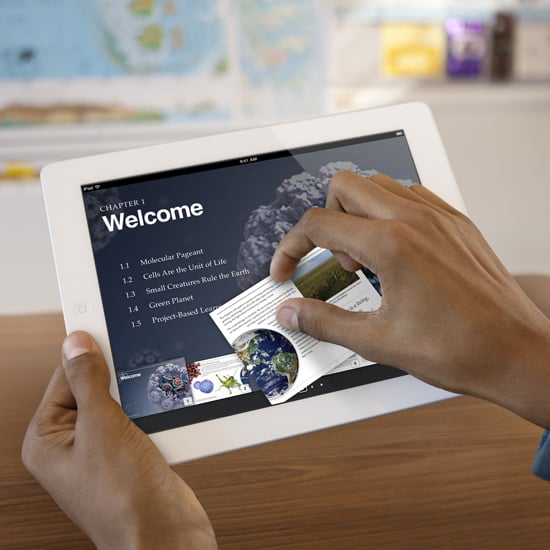 Of course, while this app was built for education, I can see how iBooks Author can take novels and biographies to the next level as well. We'll get some hands-on time and bring you our first impressions soon!
The iBooks Author app will be available for download today for free from the Mac App store.