Internet Use Causing Memory Loss
Does Google Cause Internet Brain Burnout?
Never one to win a round of Trivial Pursuit? A new study in Science magazine suggests you're not alone. Our culture is becoming increasingly reliant on Internet searches in lieu of old-fashioned memory.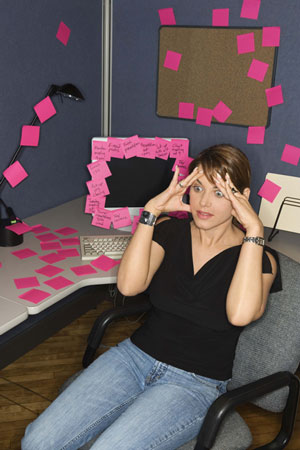 The study led by Betsy Sparrow, an assistant professor of psychology at Columbia University, examined how likely people are to remember facts if they are easily available online via a Google search. Researchers had a group of college students type trivia into a computer. Half were told the statements would be saved, and the other half were told they would be erased. Those told the text would be erased were able to better recall the statement than those who thought the information was saved. Researchers argue that unless told to remember something, like when studying for a test, we are less likely to recall facts for future use, letting search engines pick up the mind's storage slack instead.
Though his memory may still be in tact, former Twitter addict John Mayer said at a recent college appearance that he quit thinking in 140 characters, because the digital platform also affected how he thought. He said: "I stopped using Twitter as an outlet and I started using Twitter as the instrument to riff on, and it started to make my mind smaller and smaller and smaller. And I couldn't write a song."
Have you had a similar experience? Has Internet use changed the way you process information and remember facts?