J Crew Organic Laptop Cases and iPhone Wallets
Want (More) Organic J. Crew Tech Accessories
We've already been introduced to the preppy and pricey Want Organic laptop cases from J. Crew, but I'd like you to meet his little brothers: the Haneda Computer Case ($375), and the Newberry iPhone Case ($90). These organic tech goodies are listed in the mens department online, but I'd have to say that the bright and cheery colors would work pretty well in my upcoming Spring wardrobe overhaul.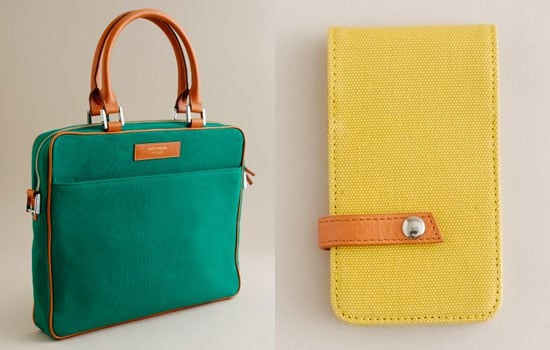 The iPhone case doubles as a wallet with interior credit card and cash slots, while the computer case fits your 13" or 15" laptops inside the 100 percent organic Turkish cotton and sustainable leather exterior. I'd be pretty well sold if the price weren't so high. Although style and quality don't usually come cheap.
To see more images of the goods, just
.