Japan Gundam Statue Destroyed?
Japan Earthquake Takes Down Gundam? [Updated]
One of my favorite memories about my trip to Japan during the Tokyo Game Show a few years ago was visiting the Gundam statue. Unfortunately, it seems that not only was the tip of the Tokyo Tower bent during yesterday's 9.0 earthquake, but the country's anime monument may have been destroyed. Anyone else have pictures? Send them in.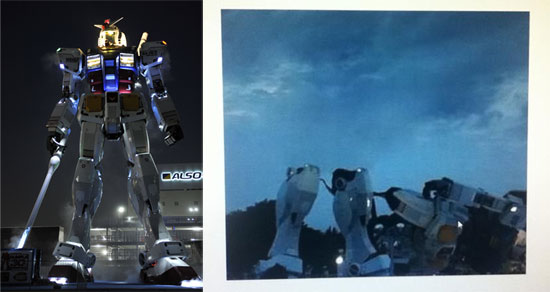 Update: The image on the right looks to be a fake. Here's to hoping Gundam is still standing somewhere.