Jawbone ERA Motion Controlled Bluetooth Headset
Jawbone Releases the First Motion-Controlled Bluetooth Headset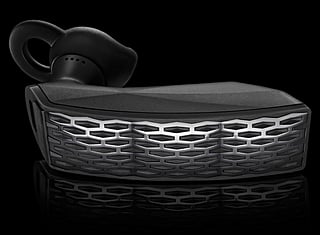 Jawbone, manufacturers of Bluetooth Headsets and most recently the awesome Jambox Bluetooth-enabled speaker, has just released the first motion-controlled Bluetooth headset with HD audio. The Jawbone ERA features top-quality noise cancellation and volume control that automatically adjusts volume for both sides of the conversation.
Its MotionX technology uses a built-in accelerometer to give users control of the device; shake the ERA to connect to any Bluetooth-enabled device, tap to answer phone calls, and more. Pressing a button on the device gives users an audio update of how much battery life remains. It packs 5.5 hours of talk time or 10 hours of standby time.
Each of the ERA's four designs is available for $129 and is in Apple, AT&T, and Best Buy stores now.