Jawbone ICON Bluetooth Headsets In Stores Now
Aliph Introduces Sleek Jawbone ICON Headsets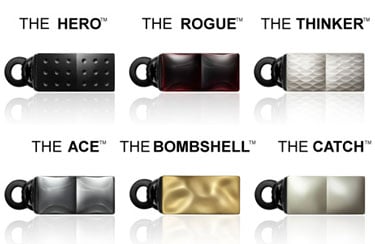 Since most of the nation is hands-free, at some point you're going to need a Bluetooth headset in order to chat and drive. Although the bulky and tacky monstrosities are all over the place, you don't have to subject anyone to that tech fashion faux pas. Thankfully, Aliph has a long history of providing chic and stylish Bluetooth headsets, and didn't disappoint with the Jawbone ICON ($100), which hit stores yesterday. Not only are these babies nice to look at (and have some cute names), but they're also super smart — you can customize your headset settings online (or with an app) with the MyTalk platform, while the ICON delivers state-of-the-art noise cancellation in one of six beautiful packages. Plus, with the MyTalk app on your iPhone, you can see your ICON's battery life right next to your iPhone's battery life meter so you know when to cut the conversation short.
Find out more details when you
.
Each ICON provides up to four hours of talk time, and can quickly charge 85 percent of the on-board battery in about a half an hour. Not only that, but the Jawbone ICON can pair with up to eight different devices, handles two different connections at the same time, and comes in a 100 percent recyclable package so you can chat on the go and help out mother earth at the same time.