Jawbone Icon Bluetooth Headsets
Do You Use a Bluetooth Headset?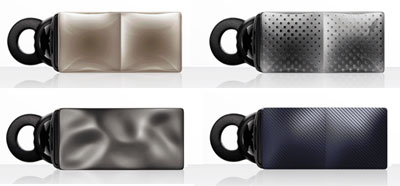 I don't drive that often, so I don't really have a need for a Bluetooth headset. However these new Jawbone Icon headsets ($99) are really making me reconsider my situation. Coming in four new styles, the Icon is definitely a fashion statement that I'd have no problem making if I needed to. But it got me wondering how many of you actually use a Bluetooth headset today. Now that more vehicles are allowing you to connect your smartphone to built-in systems, it seems that Bluetooth headsets may be on their way out, at least when it comes to handsfree driving. Tell me — do you use a Bluetooth headset in the car, or while wandering the world on foot?