Jawbone Up Android App
The Jawbone UP Band Is Now Android-Friendly
The sleep-, step-, and diet-tracking UP fitness band by Jawbone ($130) is now compatible with Android devices. The new Android app, which arrives nearly two years after the band's official launch, is a welcome addition to the previously iOS-only Jawbone UP, which is just one competitor in this year's fitness gadget extravaganza.
Jawbone's iOS app also got an update today, adding a pep talk feature that lets UP teammates share encouraging emoticons with each other and international support for 10 different languages, including Chinese, French, and Spanish.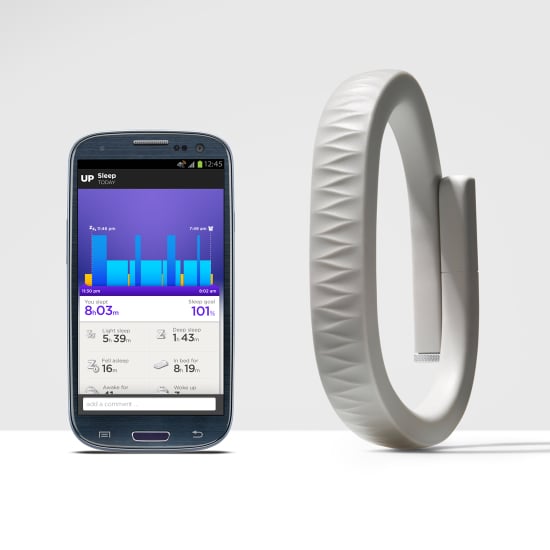 Last year, Jawbone went back to the drawing board for its fitness-tracking gadget, after technical failures resulted in massive user complaints. The company offered a no questions asked refund for the UP band and revamped the wearable tech into a more flexible and responsive device. We're teaming up with the POPSUGAR Fitness crew to try out the new and improved hardware — so stay tuned for a full review.
In addition to Android expansion, Jawbone is taking its wristband overseas. The UP band is now available at Apple Stores in 25 additional European countries, and will be sold at Apple Stores in Asia and Australia starting next month, along with other retail partners in the Middle East.