Jean Luc Picard Day Drink Recipe
Drink Up For Captain Picard Day!
Did you know that today is Captain Picard Day? We didn't either (silly us), but we never turn down the opportunity to celebrate a geeky holiday with a few good cocktails. While Jean-Luc's beverage of choice may have been Earl Grey tea, we found a recipe to make his favorite drink more "adult-friendly." Check out the (insanely simple) recipe below!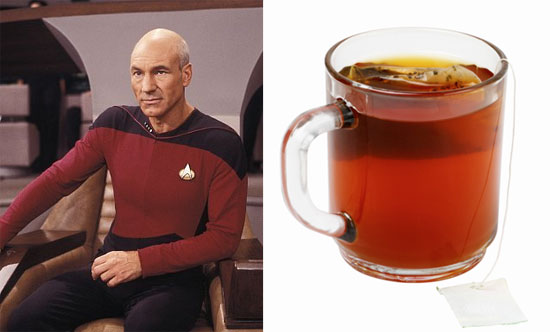 Jean Luc Picard Cocktail
From Squidoo
8 oz. of Earl Grey Tea (hot)
1 oz. of Grand Marnier Liqueur
Serve in a tea cup.
See, we told you it was simple. Cheers!