The Jill-e Clutch Bag For Cameras
Jill-e Camera Clutch: Love It or Leave It?
We've seen a lot of camera bags in our day, but never one that was made to hold your point-and-shoot quite like this. The Jill-e Clutch is exactly what it sounds like — a compact and lightweight bag — but it's one that was made to hold your digital camera for those times you want to head out in style, but also be prepared for those impromptu photo sessions.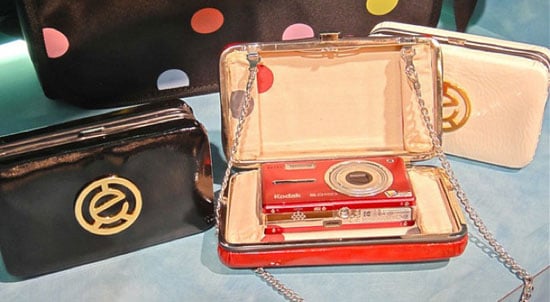 The Jill-e Clutch will be available this Summer, coming stocked with the silver chain for easy toting and removable Velcro strips on the inside so you can make room for other accessories. I know what you're thinking: this specialty bag probably costs an arm and a leg. But guess what — the Jill-e Clutch will only set you back $25, which is the perfect price point for you frugal fashionistas. So tell me — do you love it, or would you totally leave it?