Joseph Gordon-Levitt Movies
The Roles That Give Joseph Gordon-Levitt Major Geek Cred
Ever since his alien days on 3rd Rock From the Sun, Joseph-Gordon Levitt has taken on plenty of nerd-friendly characters. With this week's opening of The Dark Knight Rises, we're taking a look back at some of his most memorable geeky parts. From his early stardom on the small screen to his part in the final Batman installment, here are our favorite geek-approved roles from Joseph Gordon-Levitt.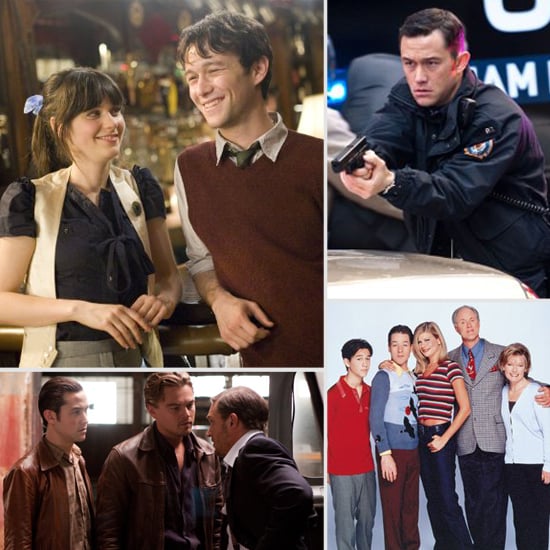 3rd Rock From the Sun — As Tommy Solomon, Joseph played an alien who was disguised as an adolescent human. Despite being a teenager, though, he was actually the oldest, smartest alien in the group — a fact he regularly mentioned throughout the series.
10 Things I Hate About You — Joseph's role as Cameron channeled a classic story of a geek who gets the girl. As the new kid in school, he decided to capture the cool girl's attention by being her tutor. It works, and she falls for his nice-guy charm over the stereotypical hot jock's smarm.
(500) Days of Summer — Joseph has two wonderfully nerdy scenes in this film: first, there's his sunshine-y, over-the-top musical number after sparks fly with Summer. The second moment? When his character Tom, a trained architect, totally geeks out and creates a giant skyline wall mural.
Inception — From the plot to the cinematography, this buzzed-about sci-fi action movie had all the best geeky elements — they are mind hackers, after all. Joseph played Arthur, the partner who researched and plotted all the missions into the dream worlds.
The Dark Knight Rises — This week, Joseph hits the big screen in the latest Batman movie. In the final installment of the classic comic-turned-film series, Joseph plays a young, idealistic Gotham City police officer.