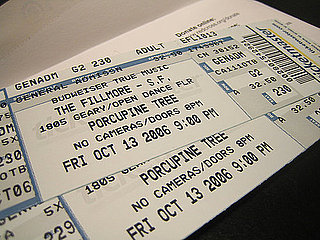 In 2009, a ring of concert ticket scalpers was busted after purchasing more than one million tickets to various live events and reselling them at a profit. While laws for ticket scalping or reselling vary from state to state, there are plenty of loopholes for individuals — or in this case a large operation — looking to turn a profit from selling tickets. The defendants in this case ran a large-scale operation, creating and using computer software to bypass those (sometimes annoying) CAPTCHA codes, which are designed, ironically, to prevent mass ticket purchases by computer programs. They made more than $25 million in profits over seven years.
Now, a New Jersey federal judge has ruled that the defendants could be charged with fraud for their actions. Find out more about this case after the break.
According to prosecutors:
"They lied about their business model. They lied when they impersonated thousands of individual ticket buyers. And they lied when they established thousands of false email addresses and domain names."
The operation, which was no small feat, used programmers in the US and Bulgaria to create programs accessing some of the most sought-after events; concerts from Miley Cyrus and Bon Jovi, and sporting events like baseball playoffs and the Rose Bowl. They used specially-designed computer software to impersonate individual ticket buyers by purchasing IP addresses and using a network of servers. They were able to bypass CAPTCHA codes, and later, even the more advanced reCAPTCHA codes, which use a third party to transmit CAPTCHA images and add a level of security.
This decision is another step in further defining online security and impersonation laws, which are often gray areas. The case will go to trial March 1.
Source: Flickr User rick