Justin Long Says the Mac vs. PC Ads From Apple May Be Over
End of an Era: Are the "Get a Mac" Ads Over?
It's a sad day for Mac fans everywhere — the famous Get a Mac Campaign we all know and love may be coming to an end. Justin Long sat down to chat with the A.V. Club about his new movie After.Life (which hits theaters tomorrow) and revealed that Apple may be moving on from its familiar Mac vs. PC ads. He says: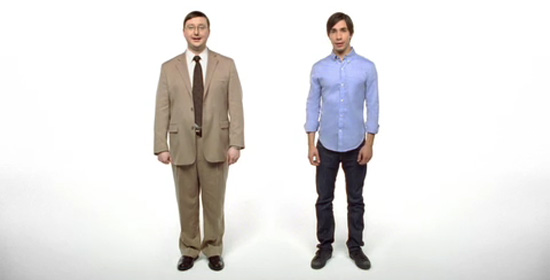 You know, I think they might be done. In fact, I heard from John, I think they're going to move on. I can't say definitively, which is sad, because not only am I going to miss doing them, but also working with John.
I can't imagine what Apple could possibly come up with next that could top the legacy of Justin Long and John Hodgman, but I guess all good things come to an end eventually. Do you have a favorite Get a Mac ad? See one of my favorites after the break.