Kevin Bacon in New Google TV Logitech Revue Ad
Will Kevin Bacon Get You to Buy a Google TV?
This year, the popularity of Internet-connected TVs hit an all-time high. And while there are plenty of ways to get the content on your set, I had some pretty high hopes for Google TV when the company first announced its functionality. You can get Google TV built in to a new Sony flatscreen, or you can use the TV you already have and spring for a set-top box, which allows you to search your cable, network websites, YouTube, and the world wide web for video content all in one place.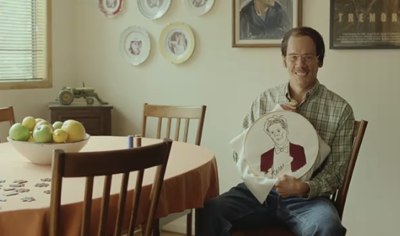 However, something has gone awry, and networks left and right are blocking Google TV from accessing their online content. Of course, Google TV can come in handy if you just want to get online and access to Google TV's other features, like Netflix.
But a new (and totally charming) ad for the Logitech Revue makes Google TV seem appealing to the average Joe. Watch "Kevin Bacon's biggest fan" explain why Google TV is so awesome (then tell me if you're buying in) after the break.