Keyboard Shortcuts For Gmail
Geek Tip: Use Keyboard Shortcuts in Gmail
Although it takes me a little while to get comfortable with a new keyboard shortcut, once I use it regularly for a few days it becomes second nature. Such is the case with keyboard shortcuts for navigating Gmail — they take only a few minutes to enable and will add up to saved minutes over the course of your week.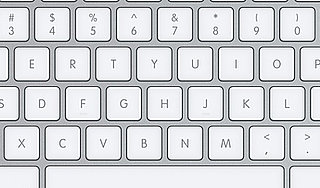 First, enable keyboard shortcuts in your Settings menu. Then, use these fast and easy keyboard shortcuts to navigate! Check out the list after the break.


C to compose a new message.
E to archive a message.
O to open a message.
P to go to the previous message.
J to find an older message.
Tab + Enter to send a message.