Keyboard Sofa
QWERTY Sofa: Love It or Leave It?
Ever fallen asleep on your keyboard? We're talking face pressed upon keys, with an endless stream of "jknnjkkkkkkkkk" typing onto your screen? Well there's a new, comfy way to pass out on those QWERTYs.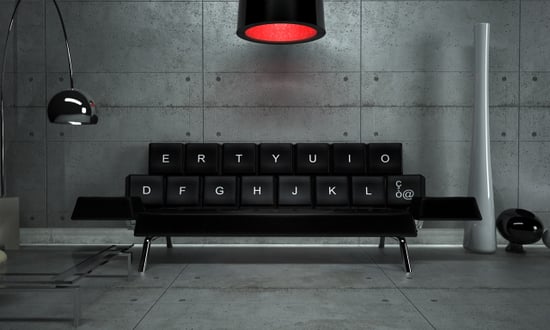 Behold: the QWERTY sofa from Zo_loft Architecture. It's not so much a QWERTY sofa as it is an ERTY one, thanks to a few key letters missing. Still, it folds flat into a sofa bed while small electro-monitors control every key (or cushion) so you can adjust its height and turn it into your very own playground. The couch gets major points for its fun and incredibly unique design, but we also can't help but think it belongs in a tech company's lobby or an airport terminal. We want to know what's on your mind, so spell it out for us — love it or leave it?