Kickstarter App
Discover Creative Projects on Kickstarter's New iOS App
Kickstarter is the go-to platform to fund creative endeavors in art, design, technology, music, etc., and now funders and creators can discover and manage projects on the go.
Kickstarter for iPhone and iPod touch launched today, providing a mobile platform with a completely optimized project page, navigation pane, and creator dashboard.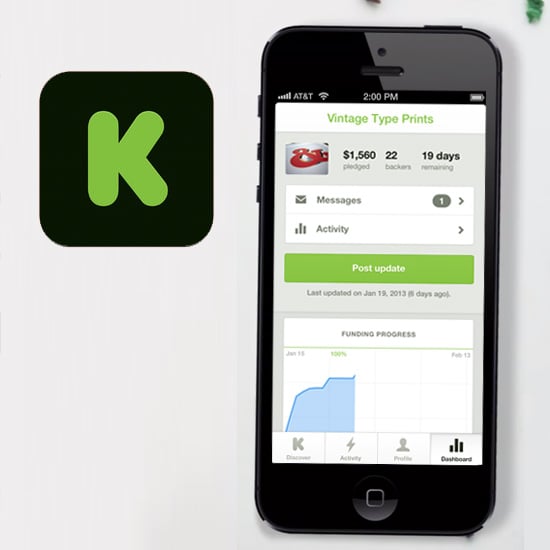 Not familiar with the site? Kickstarter is a place where ideas become reality. Inventors post their prototypes on the site, set the financial goal that'll make their project come to life, and people who like the idea will choose to "back" the project with various monetary pledges. If the site doesn't hit their funding goal in the allotted time period, the pledges are returned to the backers.
Don't underestimate the power of the people — the most funded project on the site earned over $10 million. So download the app and let us know about the unique projects you discover (or create!).