Kids Entertained by Tech
Do You Let Kids Play With Your Gadgets?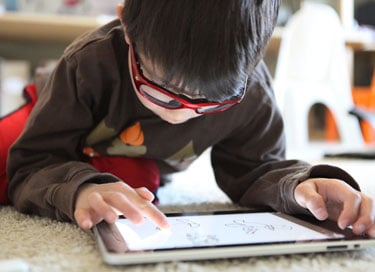 Apparently, smartphones and iPads are becoming the new babysitters! Used to be that you'd plop your kid down in front of the TV to get some chores done around the house, but now, moms and dads are using today's tech to keep their kiddies occupied at home and on the go. There's plenty of kid-friendly apps available to entertain and teach your kids while you're otherwise unavailable, and maybe it's because I'm not a mom that I get a knee-jerk reaction to this idea. Really? You're letting your 3-year-old play with your $500 iPad? To me, that's crazy talk.
On the other hand, it's a good idea to get the little ones acquainted with tech as early as possible, since it's a sound prediction that kids will be working even closer with computers than we are today. Maybe it's the cheapskate in me that wants to keep little hands far, far away from my expensive tech toys. What about you — do you let kids play with your gadgets?
Source: Flickr user aperturismo