Kids Spend Eight Hours in Front of Some Form of Electronic Media Daily
How Much Time Do You Spend in Front of a Screen Each Day?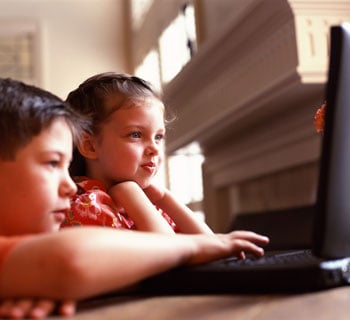 Obviously with my job, I spend over eight hours in front of my computer screen, and maybe an additional one or two during the day checking up on my reader, emails, and apps on my iPhone, or playing a video game at home. That's a lot of working hours for my eyeballs! But a recent study shows that kids these days aren't that far behind. Children between the ages of 8 and 18 spend almost eight hours a day in front of some form of electronic media. But agile multitaskers of the future that they are, they can pack in over 10 hours of information in that time.
This is not surprising to me since I see kids all the time with their noses in a DS, or clicking away on their cell phones. On one hand, it's amazing how kids can adapt to new media so easily, but on the other, I wonder how much of the outside world they're missing, and when (or if) they'll learn to stop and smell the roses between their text messaging marathons. I'm curious — how much time do you spend in front of a screen each day?