The Microsoft Kinect made quite a splash at this year's E3 expo in Southern California, and it made me sit up and take note of its serious exergaming potential. Although Kinect games — including the much-talked-about Your Shape: Fitness Evolved — won't be in stores until later this Fall, Amazon has slapped a price tag on some of the newly-announced titles, and you can expect to pay $60 a pop.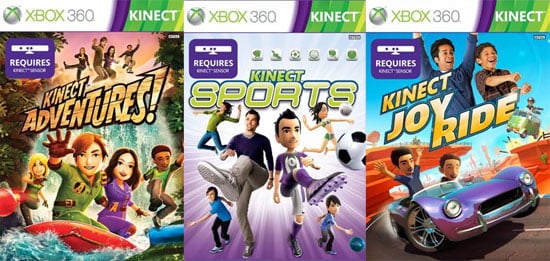 Find out more about a few of these games after the break.
The Wii Sports-like title Kinect Sports features playable sports like soccer, beach volleyball, bowling, table tennis, track and field, and boxing, while Kinect Adventures takes you from outer space to the rapids in this active adventure game. Additionally, Star Wars Kinect lets you fight the Empire with an invisible Lightsaber! If that sounds like fun, you'll want to settle in for a long wait — according to Amazon, it's scheduled for release on Dec. 31 . . . 2011.