Kinect Is Not Racist
No, the Kinect Is Not "Racist"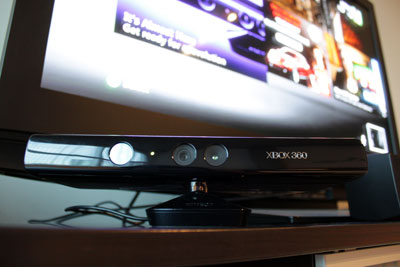 Microsoft's Kinect hit the streets this past week amid glowing reviews and excited fans. However, the system, which allows you to use your body to control the games, has hit a bit of a snag: similar to the so-called "racist HP webcams," GameSpot reported accuracy and facial recognition problems when darker-skinned users were playing and testing the Kinect.
Not so, says Consumer Reports, who debunked the claims, citing low lighting levels as the cause of the issues. I mentioned in my review that low light situations could cause sensor hiccups, as you need sufficient light for the sensor to read your face and motions. Want some tips on how to optimize your play area when using the Kinect? Then just keep reading.


Open your windows or flip on some lights while you're playing. You can use the motion sensor to control movies and music as well, but I've found that the Kinect is nearly impossible to control in a dark room, so flip the lights on! Maybe a Clapper is in order?
Clear a space in your living room — you'll want at least six feet of space between you and the Kinect for optimal playing.
Run the Kinect tuner if lighting situations change while you're playing. It's as simple as pausing the game with your arm and calibrating your Kinect sensor.