Knit iPod and Earbud Case
Knit Yourself an iPod Cozy
In the midst of Winter we're gravitating toward cozy knits aplenty, and that includes our go-to gadgets. Despite the iPod or smartphone's industrial aluminum coating, the devices also deserve a seasonal home which can be crafted in the earbuds cozy knitting kit ($25) from Uncommon Goods.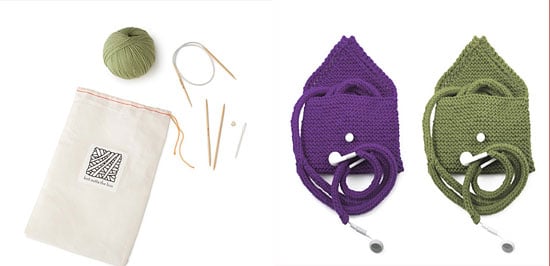 Perfect for knitters trained in the basics, the kit provides circular bamboo knitting needles, 160 yards of wool, pattern, and all the necessary tools to craft a 3-inch by 5-inch pouch and headphone sweater. Yep, even earbuds get the knitted treatment, with stitches that claim to reduce the dreaded cord tangle.
Have you knitted gear for your electronics? Kits like this make the geeky DIY easy!