Kodak EasyShare and PlayTouch Cameras
Kodak Unveils M590 and PlayTouch For Your Sharing Pleasure
Kodak released two new cameras this morning — one digital photo, one camcorder — that will not only be super easy to pack along for your late Summer travels (thanks to their small stature), but will also make it incredibly simple to share images with friends and family in just a few steps.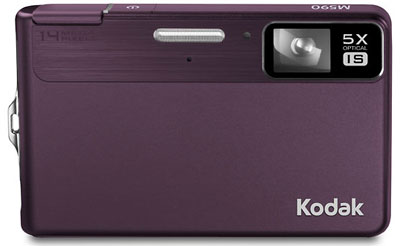 First up, the Kodak M590 digital camera. Coming with a 14.5MP lens, this camera lets you share your pics with your Facebook, YouTube, and Flickr friends with the Kodak Share button. Plus, with the M590's face detection, various scene modes, image stabilization, and photo editing features (like crop, tag, and keyword additions), you can just snap away, connect to your computer, and send your pics off automatically to be enjoyed without needing any additional equipment. What's more, the M590 comes with a nice 2.7-inch touchscreen and HD playback and recording, and it's super thin (just 0.6 inches thick) so you can take it with you everywhere. The M590 comes in four colors — purple, red, blue, and silver — and is available for preorder online for $200 and can be found in stores this Fall.
Get all the details about the new Kodak camcorder on the block after the break.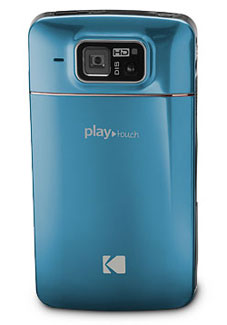 Adding a new competitor to the already packed camcorder crowd is the Kodak PlayTouch. Stocked with a bright 3-inch capacitive LCD touchscreen (which really rivals the Flip SlideHD's touchscreen), the PlayTouch features in-camera editing like trim, as well as extract and crop for still images, digital image stabilization, the Kodak Share button for easy uploading to Facebook and YouTube, face tracking technology, a glare shield, HDMI out, and up to 10 hours of recording time with expandable 32 GB SD memory cards. Plus, the retractable USB arm connects the camera to your PC or Mac and is even compatible with your Mac's iPhoto software. Coming in five colors — Smoke Gaze, Chrome, Wine Country, Cabana, and Spa Blue — the Kodak PlayTouch will hit stores this Fall for $230, but can be preordered online now.