On Labor Day, Lego released the 11th series of the Minifigures line, which includes one curious character: a female scientist. It's the Denmark-based toy company's first female scientist minifig, and it's about time.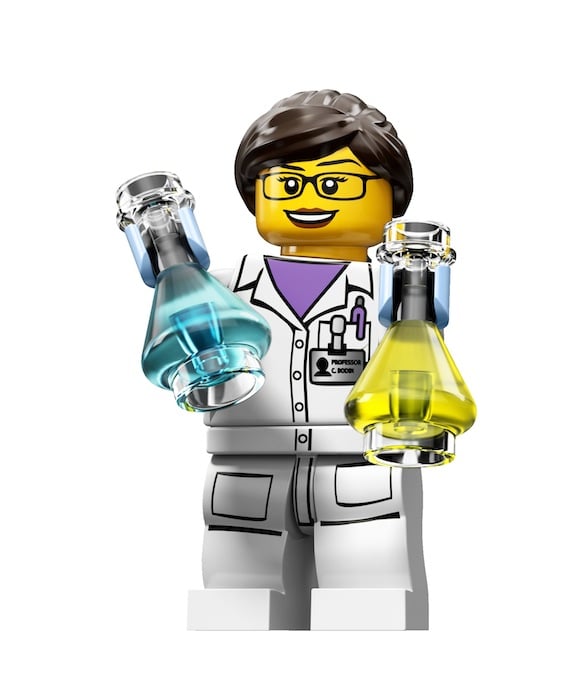 The scientist's biography claims that she specializes in experimentation, and "spends all night in her lab analyzing how to connect bricks of different sizes and shapes." The character is certainly a far cry from series eight's Red Cheerleader. It's a refreshing direction for LEGO, which has struggled with gender gap issues in the past. In Scientific American, Maia Weinstock notes that the all-time ratio of minifigure models is 4:1 in favor of males.
Minifigures can be purchased in "mystery bags" for $3 each at the LEGO store.