LG 100-Inch TV
LG Shows Off a 100-Inch Laser Display TV
Projection displays offer that MTV Cribs-style home theater experience, but typically a big room is needed to properly project large cinema-quality images. LG's Hecto TV, just announced this week at CES, gives size-conscious apartment dwellers a chance to get in on the home theater dream. The Hecto includes a 100-inch laser screen TV display and a projector that uses something called Ultra Short Throw technology to display HD images at 1920 x 1080 resolution even from just a few inches away — yeah, science!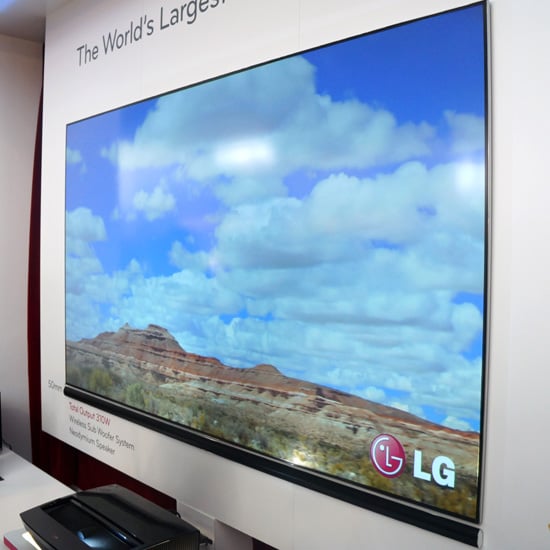 We took a look at the Hecto on the CES show floor, where the projector was set up less than a foot away from the wall-size screen (seen at the base of the screen in the above photo), and we have to admit: the image quality was barely rivaled by the OLED and UHD TVs nearby.
Included with the TV is the same WiFi-enabled smart software available with other LG units, as well as the voice and gesture-controlled Magic Remote. Sadly, like many products at CES, pricing and US availability have not been announced.