LG Magic Motion Remote
LG's Magic Motion Remote Recognizes Speech and Gestures
The Magic Motion Remote from LG, which ships this year for the company's Cinema 3D Smart TV line, is designed to be as wand-waving magical as its name. The redesigned universal remote recognizes voice (Expecto Patronum!), gesture (swish and flick), point (click), and wheel (scrolling) commands, making the home theater experience as interactive and intuitive as possible.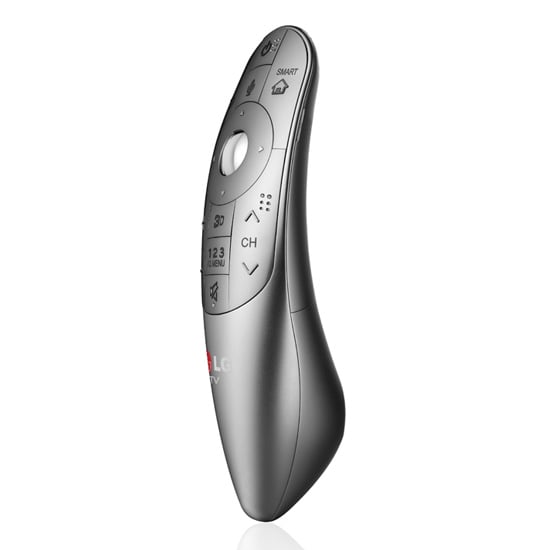 LG claims its Natural Language Recognition technology on board the remote removes the stiff, awkward AI talk consumers often have to use with voice recognition software. Use the gesture functions to quickly scroll through menu functions or write a number in the air with the remote to switch to that TV channel.
The big question is: can LG also make a wizardly remote in the style of our favorite sci-fi character?