LG Smart Thinq Refrigerators For Weight Loss
The LG Fridge That Will Help You Lose Weight
LG's home appliance lineup will be getting a little geekier (and healthier) with new Smart Thinq technologies. In general, Smart Thinq connects your mobile device to your home appliances so you can monitor things like your laundry cycle and cooking times from anywhere, but new refrigerators may actually help you achieve your 2012 weight-loss goals with the inclusion of a feature called the Health Manager.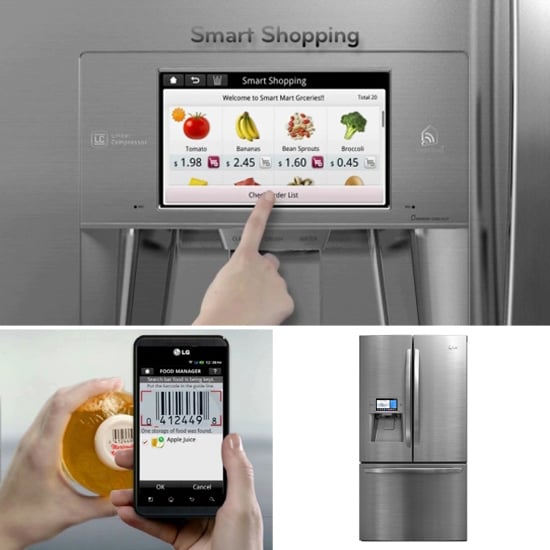 This feature will help you build a personal profile, then suggests recipes, daily and weekly meal plans, menus, and food selections based on age, gender, weight, height, and BMI. Dropping a few pounds gets even easier when you can select and send a shopping list to your phone, and send recipes to a LG Smart Oven, which will then automatically adjust cook settings. It's almost like having a digital butler . . . except you'll still have to prepare the food yourself. Bummer.
Stay tuned for pricing and release date information!