Welcome to the future, beauty queen. The gadgets Judy Jetson used to coif her perfectly styled platinum hair and dress her long lashes have finally arrived. The beauty industry is taking over technology with products that incorporate the science of augmented reality, 3D printing, and tracking. Our dreams of printing whatever eye shadow shade we want, sunbathing without worry, and trying on endless amounts of makeup without ever leaving our homes are finally being realized. Read on for the future of beauty, in three ways.
Sources: Netatmo [1] and Mink [2]
Augmented Reality Meets Makeup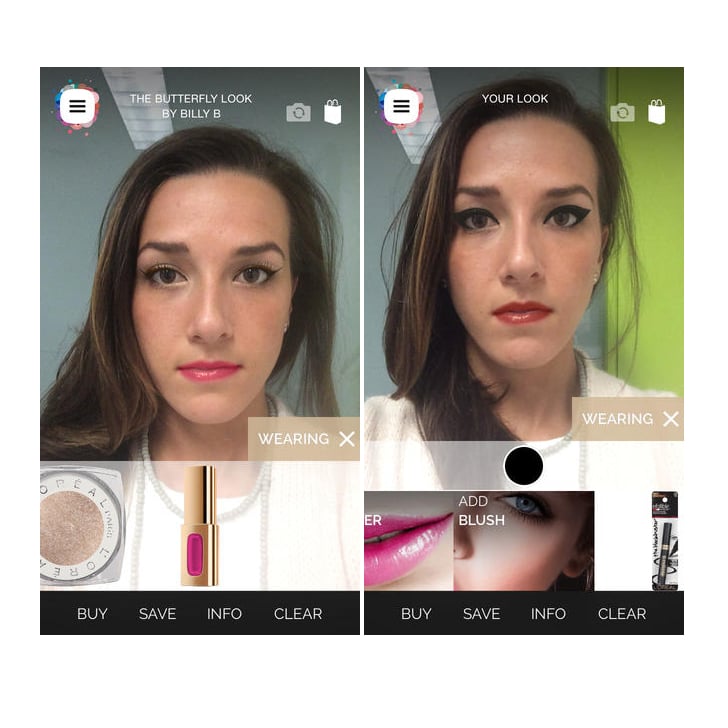 Meet the magic virtual mirror that lets you try on makeup products, without having to touch your face. MakeUp Genius [3] (free, iOS) is a new app by L'Oréal Paris that uses facial mapping technology and the iPhone's camera to let women run wild with over 300 products, including mascaras, eye shadows, lip colors, and blush.
But the most incredible thing about Makeup Genius [4] is its augmented reality capabilities. You can move your head around, pout, or "smize" to your heart's content — and the makeup will move with you. Preview how the makeup looks from all angles, with all expressions, and in all lighting conditions before you buy.
Imagine if all our mirrors had this tech built in! If this isn't a manifestation of the future, we don't know what is.
Source: MakeUp Genius [5]
A UV-Tracking Jewel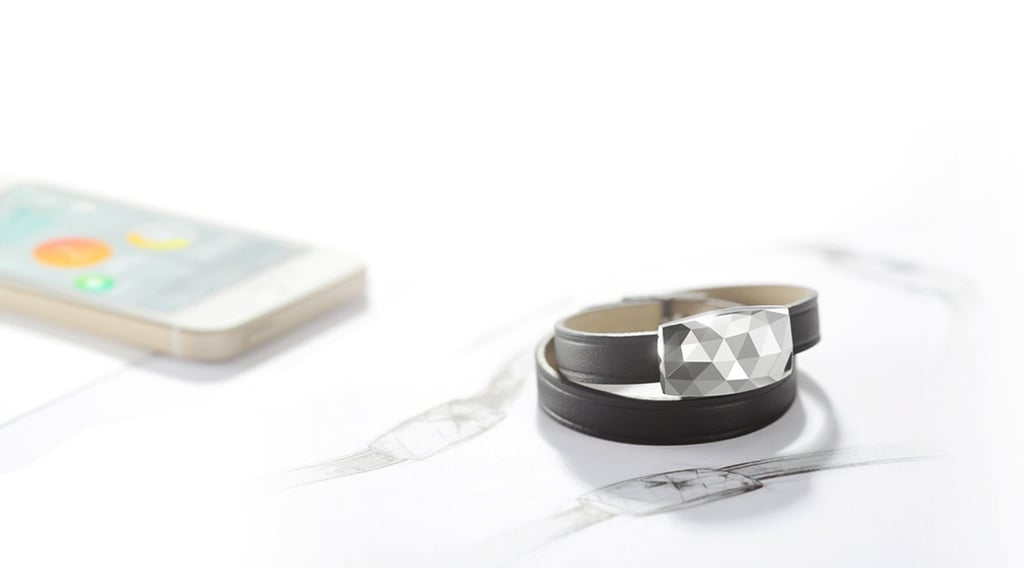 Pale beach patrons have no more reason to fear that burning yellow orb in the sky. This wrist-bound jewelry is Netatmo's June [6], which has a diamond-like jewel that monitors the sun's rays. It's meant to be worn as a bracelet or a brooch and estimates how much time the wearer should be spending in the sun according to data like skin type.
Every day, the app provides a summary of time spent in the sun and when UV rays were at their peak. There's a leather band for everyday wear and a silicon option for more active users. It'll cost $99 in platinum, gold, or gunmetal [7] hues when it hits stores this month! Stay tuned.
Source: Netatmo [8]
An Eye Shadow, Blush, and Foundation Printer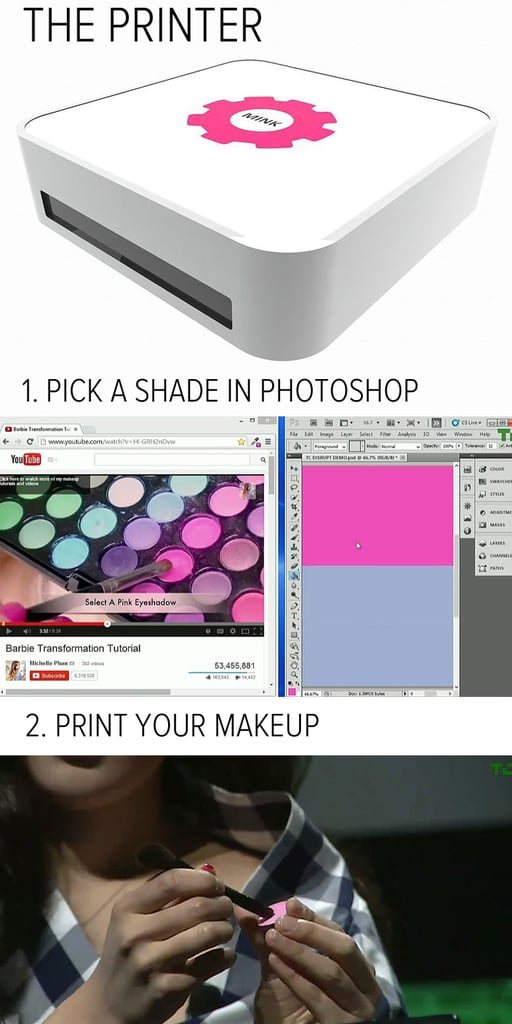 Read carefully: this printer can print makeup in any color you want, at any time. It's called the Mink Makeup Printer [9], and it seriously boggles our minds.
Love watching makeup tutorials on YouTube? You'll be able to use a color-picker tool to extract the exact eye shadow hue used in the video and print the shade in the comfort of your own home. But the printer won't be limited to just eye shadow — founder Grace Choi said that Mink will expand to foundation, powders, creams, and lipstick. Imagine that! A foundation that perfectly matches your skin tone.
Mink will act as both an inkjet printer (which will produce the color) and be able to combine the physical ingredients of makeup, like a 3D printer. It'll launch later this year for about $200, so stay tuned for updates.
Source: Mink [10]