Lady Gaga "Born This Way" Video
Lady Gaga's "Born This Way" Video: So Sci-Fi!
Lady Gaga released her much-anticipated video for "Born This Way" this morning, and while I expected something totally out of left field from Gaga, I got something I wasn't prepared for: sci-fi! The story begins with talk of multiverses, government-owned alien territories (G.O.A.T.), and what seems to be hybrid alien incubation farms for both good and evil races.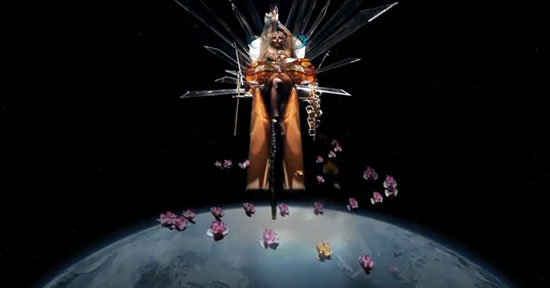 If you haven't checked it out yet, you should put aside seven or so minutes and take a look. I'm excited to see if "Mother Monster" will continue the space saga in her next release, or expand it into some dark and twisted comic book. See the full video for yourself, and tell us what you think after the break.