Lady Gaga Quits Twitter For Charity
Stop the Presses: Lady Gaga Is Quitting Twitter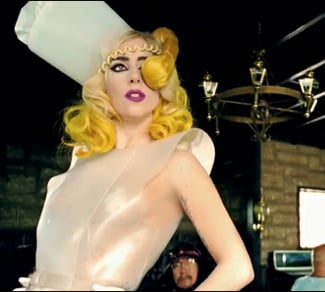 Big news: honorary geek, Lady Gaga, is quitting Twitter and shuttering her Facebook page. But before you freak out and wonder where you'll get your daily dose of Gaga insights, the good news is that she, along with other celebs like Justin Timberlake, Ryan Seacrest, Kim Kardashian, and Usher, are closing down their social media accounts temporarily in partnership with Alicia Keys' Keep a Child Alive charity during the "Digital Life Sacrifice" campaign.
Find out more about Lady Gaga's digital death after the break.
The celebrity social butterflies will stay away from their online accounts until the charity reaches $1 million dollars in donations, and have even filmed their own "last tweet and testament" videos which will begin airing on Wednesday — World Aids Day — to promote the campaign, at which time their social networks will go dark. I guess you may have to go a few days without seeing any more Kardashian bikini Twitpics, but at over seven million followers and hoards of Facebook fans, I'm sure Gaga's ravenous "Little Monsters" could spot Keep a Child Alive for the full amount in just a few hours.